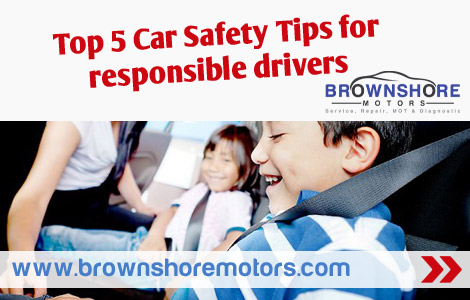 In today's post we're going to give you our car safety tips.
In the heat of the summer, it's so tempting to just jump in the car, wind  the windows down, and   music blasting whilst you cruise (within the speed limit) down the road singing at the top of your voice. Whilst we don't encourage at the top of your voice singing we do encourage you to make the most of your car this summer providing you follow our sensible tips!
Safety Tip #1: Remember the Animals
If you must leave your pet dog in the car make it quick and leave a window open! If you're going to be longer than 5 minutes, ensure you leave some water in there too. In fact, always leave spare water in there just in case you're longer than you think.
Dogs will suffer from severe dehydration and can die of as a result of being left in locked cars.  Be a responsible owner.
Safety Tip #2: Cover the Steering Wheel
Leather gets HOT when left out in the sun and it's easy to forget this and jump back  in – hands on the wheel – ready to drive? Ouch!
Use a cover to (non- leather) to keep it cool just be careful not to burn yourself when you're taking it off.
Safety Tip #3: Park in the Shade
The truth is your interiors don't like the heat and especially your dash board – too much heat too often can play havoc with the wires inside.
It's a costly repair – one you could do without.
Safety Tip #4: Use a Sunshade
One way of getting around a hot dashboard is to a have a sunshade that goes on your sunscreen. These will bounce the light and heat back off of the car so it's advisable to have one front and back.
Tinted windows are the more expensive alternative but sure do look cool (no pun intended!)
Safety Tip #5: Have the Right Kit With You
A few essentials you'll need are:
A spare tyre
Water
Mobile phone
First aid kit
Drive safe!
Social Share