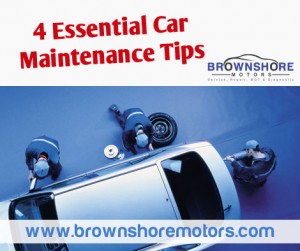 Whether you drive a limo, racing car or a little old runner – looking at your car is vital if you want it to last you a long time! In today's blog post, we look at basic but essential car maintenance tips.
Car Maintenance Tip 1: Keep Tyres in Extra Good Healthy
Bad tyre pressure means an uncomfortable drive, effect fuel economy and makes them harder to handle. Check them at least once a week;
Break dust clings to your wheels and if left on too long can start to cause havoc! Clean it with a damp sponge and cold water;
Providing you've not got a sports car, cars for general use need a good tread depth or risk an accident or fine.
Car maintenance Tip 2: Check Belts & Hoses
If your belts snap then everything from the water pump, power steering, and alternator will be in deep trouble!
Plus a broken hoses means potentially an over -heated engine and engine damage.
Pinch the hose to see if it's going hard or soft due to aging.
Check for leaks, cracks or anything other obvious signs of damage.
Check after each oil change.
Car Maintenance Tip 3: Keep on Top of Your Brakes
Brakes are not the most attractive part of your car but we don't have to tell you just how essential they are for your survival!  If you're beak lights begin to appear on the dashboard or your car's taking longer to stop – it's time to get your breaks checked.
If they're not doing the above, still get into the habit of checking them as it's like anything that's used over time, they begin to wear down.
Brake pads should be at very minimum ¼ of inch thick/
Listen out for a high pitch noise – this is your brakes tell you that they need some attention.
Car Maintenance Tip 4:  Check lights often
Lights can crack and blow so if you're going to fix them yourself be sure to revert your car's manual.
Be aware that when you do change them, you'll need gloves on and do not touch the lights' glass. Grease and dirt from your hands will be transferred on the bulb which then will cause the bulb to heat up a lot hotter than usual and will blow!
Social Share